Deal with BUDDY, Fitting Clips & Magnets
Regular price
€88,50 EUR
Sale price
€65,00 EUR
Unit price
per
We have an exclusive offer on our popular BUDDY lashing straps - with accessories!

Buy this pack and get 4 pcs. BUDDY E40 + 4 pcs. 25mm clip + 2 pcs. 2-pack 25mm magnets with a 25% discount!

The BUDDY series has an LC of 250daN (500kg)
BUDDY has an LC of 500kg when assault lashing
25mm band width
BUDDY is ideal for trailers, vans, and as a guyline for the camping awning
Achieve faster and easier load securing with BUDDY.

In addition, you get 4 pcs. 25mm Dynello clip which ensures that your straps are always under control. At the same time, you also get 4 pcs. 25mm magnets that ensure your lashing straps will not move - regardless of wind and weather!

The new and innovative axle in the ratchet allows for quick sideways insertion of the belt. It is no longer necessary to pull the entire webbing through the ratchet when securing the load. Simply insert the strap sideways in seconds. You will only find this function in ERGOLASH lashing straps.
Shipping

Please see our Shipping Rates to calculate shipping cost.

Kindly note: All orders over 30kg will be sent in multiple parcels.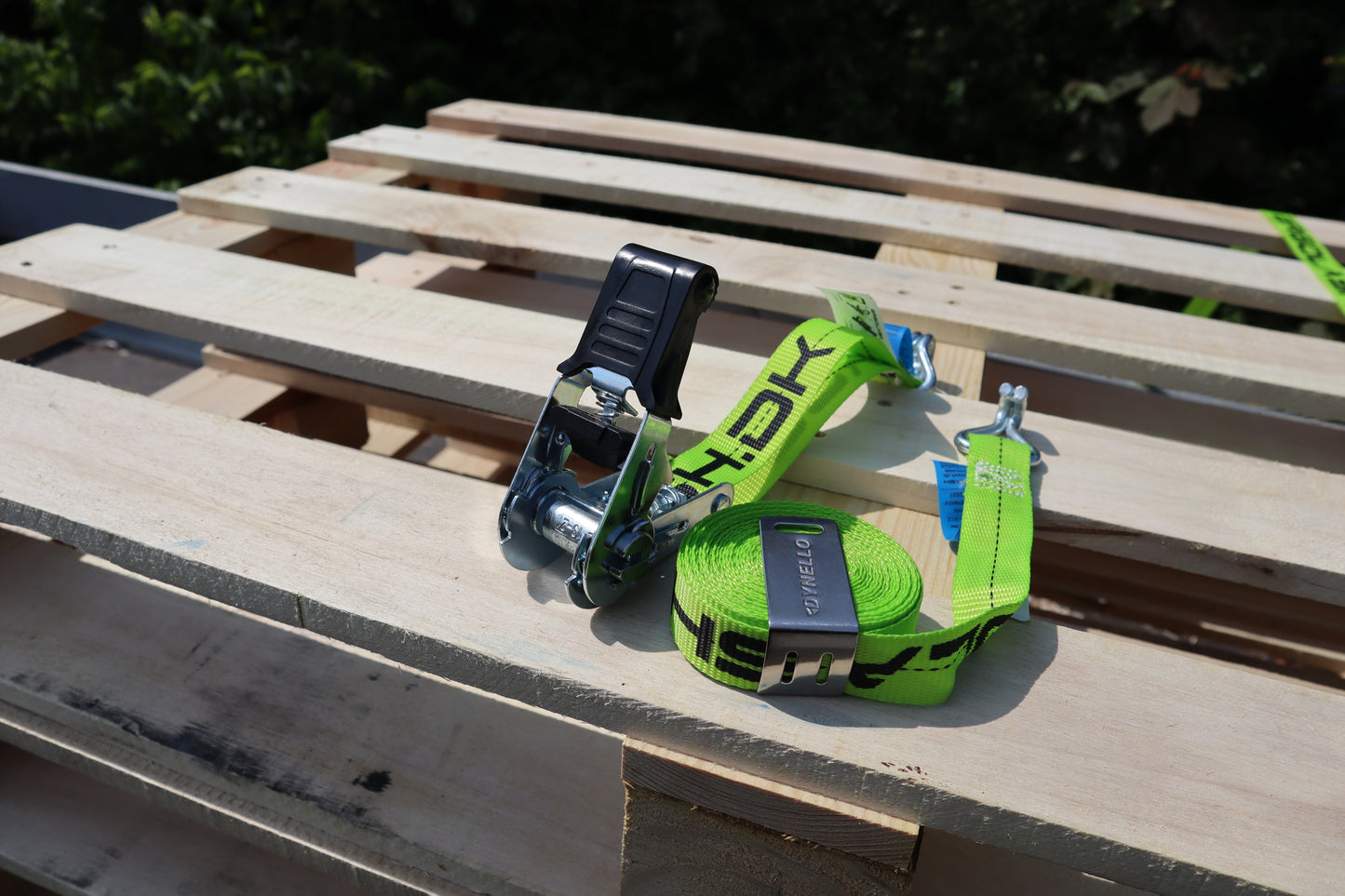 Quick and Safe Load Securing with ERGOLASH!
Achieve 35% faster load securing with ERGOLASH BUDDY lashing straps. With our world-patented ratchet, you can insert the lashing strap sideways and thereby avoid pulling the entire strap through the ratchet.

In this package deal, you also get the 25mm Dynello clips and 25mm lashing magnets. The clips ensure that you always have control over your coiled straps - so there will be no entangled webbings! Plus, our magnets ensure the lashing strap doesn't fall off when you load on the other side of the trailer or truck!