THE INNOVATIVE RATCHET
Invented in Denmark 🇩🇰. ERGOLASH® re-innovates the 50-year-old ratchet so everyone using lashing straps all over the world can enjoy a new and effortless way to load-secure.
Popular Ergolash products
Lashing straps evolve, like many other things. Ergolash is a newly developed patented lashing strap, that makes lashing both easier and faster
Get more time using ERGOLASH!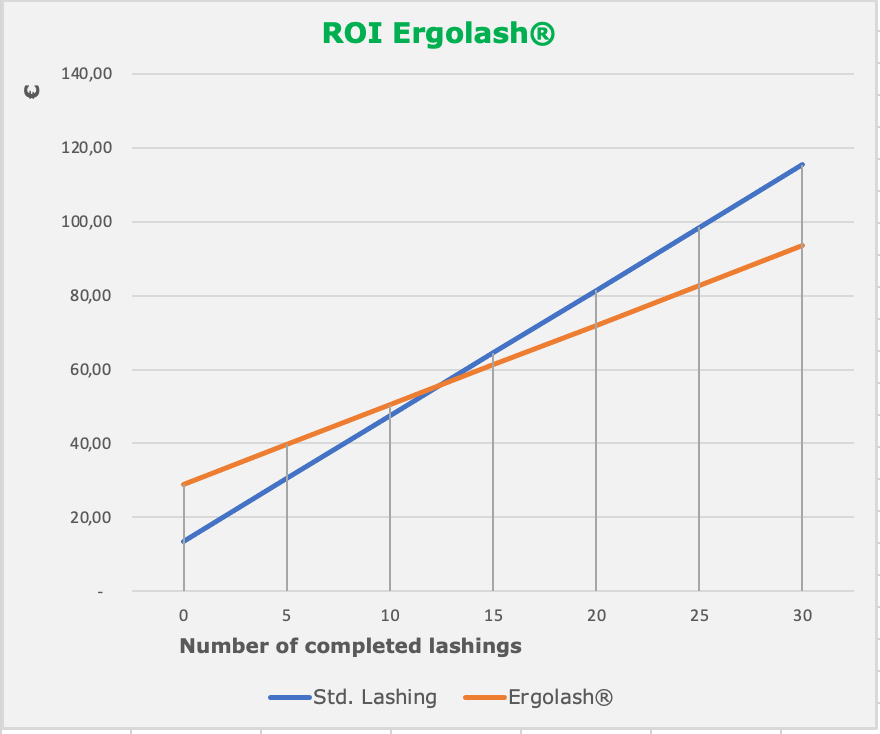 Cost reduction with ERGOLASH®
Reach return on investment at only 13 lashings with Ergolash.
Calculate your savings by using Ergolash with our calculator
Calculate your saving here!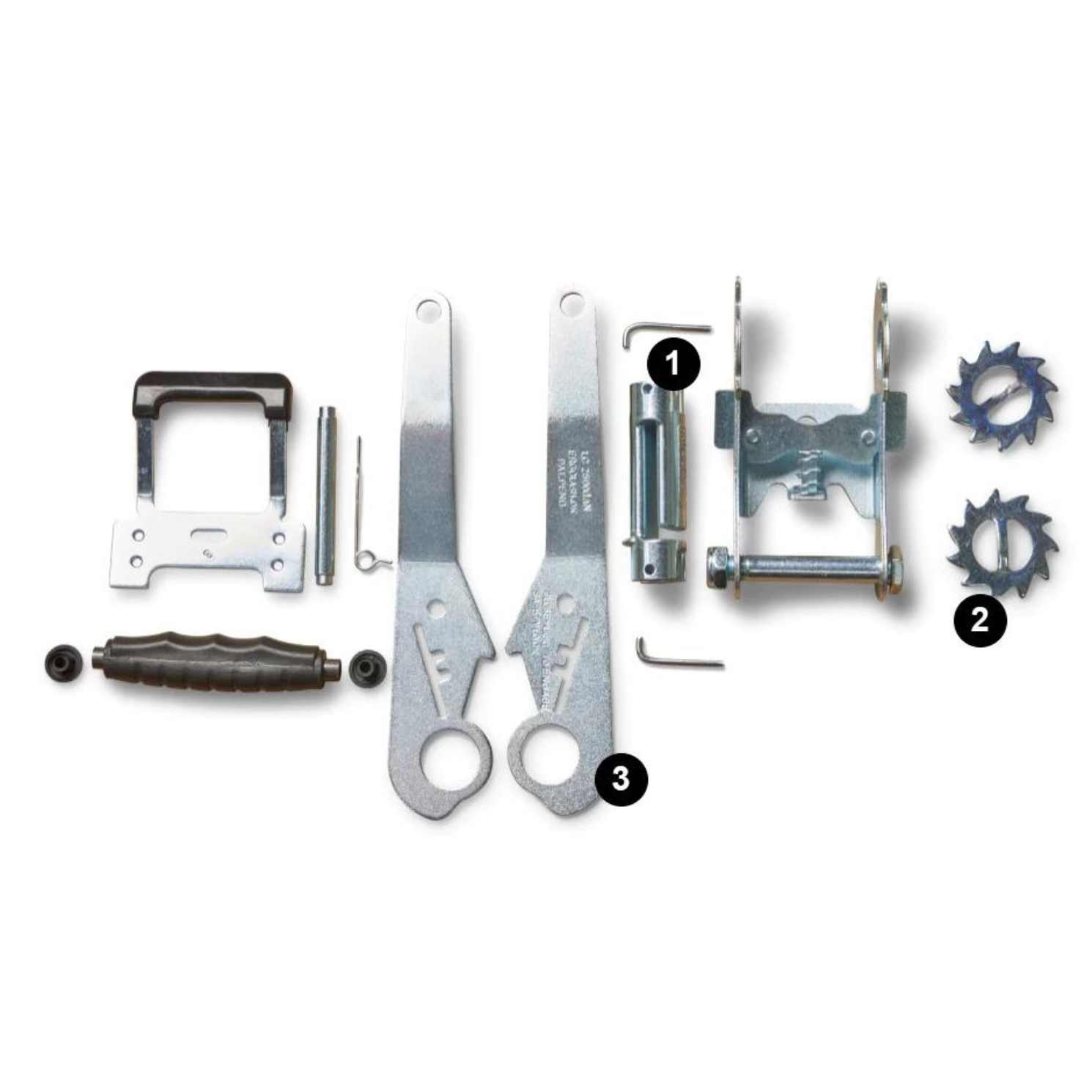 50-year-old product has been re-invented
We incorporated a simple idea into the already existing ratchet.
We have forged a new custom-designed, high-alloy, hardened half-open ratchet shaft (1), strengtened ratchet wheels (2), and optimised the handles (3)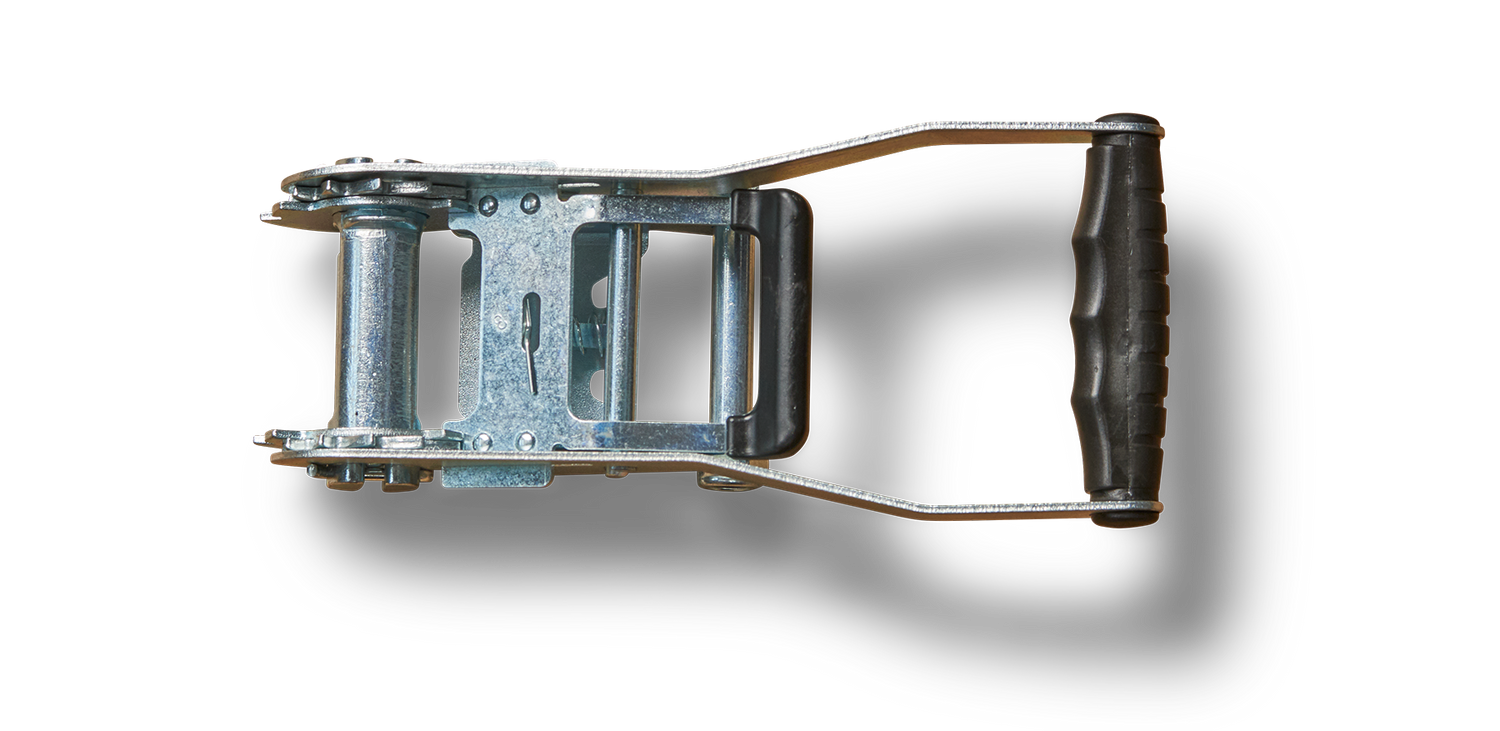 Certified by TÜV
ERGOLASH® complies with all applicable standards and norms (EN 12195-2) and is tested and certified by TÜV
SUPER FAST

With ERGOLASH® lashing straps, you can latch your goods in record time. The clever swipe function allows you to save up to 35% on your lashing time!

It is no longer necessary to pull the entire strap through the ratchet - all you need to do is swipe it through the side.

By using ERGOLASH® lashing straps, you can save precious time.

CERTIFIED

ERGOLASH® lashing straps are TÜV-certified. This means that the ERGOLASH® lashing straps have been tested for safety, and are following the requirements of national, regional, and international regulations regarding quality and safety. The ERGOLASH® lashing straps are made according to all standards - for example, EN 12 195-2.

QUALITY

ERGOLASH® produces lashing straps with focus on both quality and durability. The ratchet has been hardened through a special process that increases the strength of the ratchet. Our lashing straps are produced by a producer with many years of experience. Maio Run Sen supply their customers with lashing products in high quality
CUSTOMER SUCCESS STORIES
Learn more about how ERGOLASH® is used in the industry.