ERGOLASH® MATTY
Regular price
Sale price
€20,00 EUR
Unit price
per
Free shipping from €300*
Check your shipping cost here.
MATTY has a LC on 2.000daN (2.000kg/2t)
35mm strap width
Perfect for craftsmen and medium heady loadsecuring
This new MATTY model is a lashing strap with the innovative shaft in the ratchet allows for quick sideways insertion of the strap. Therefore, it is no longer necessary to pull the entire strap through the ratchet when load securing.
Simply insert the strap sideways in seconds. This feature is only available with ERGOLASH lashing straps.
MATTY is a lashing strap model approved for 2.000 kg. and a ratchet size on 35mm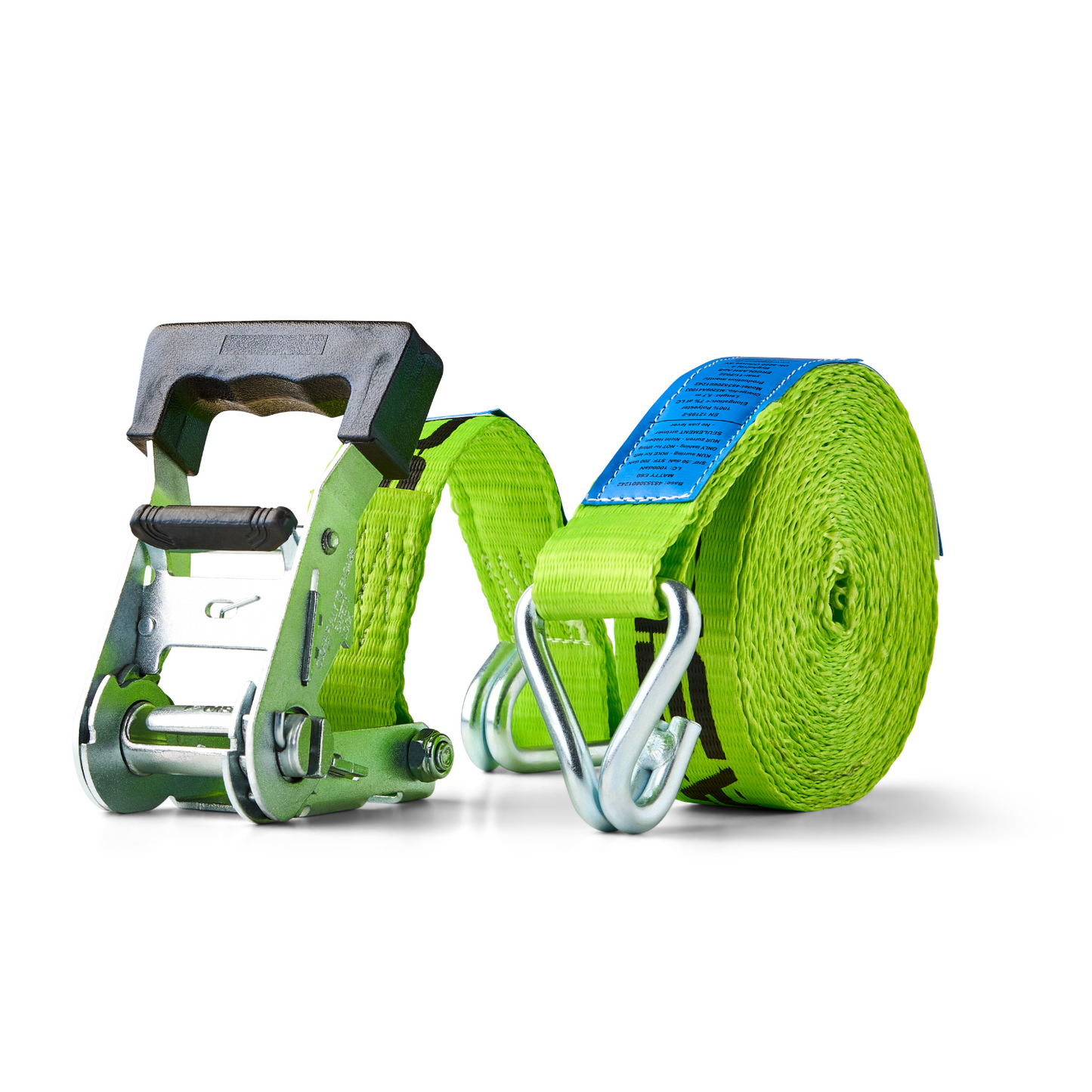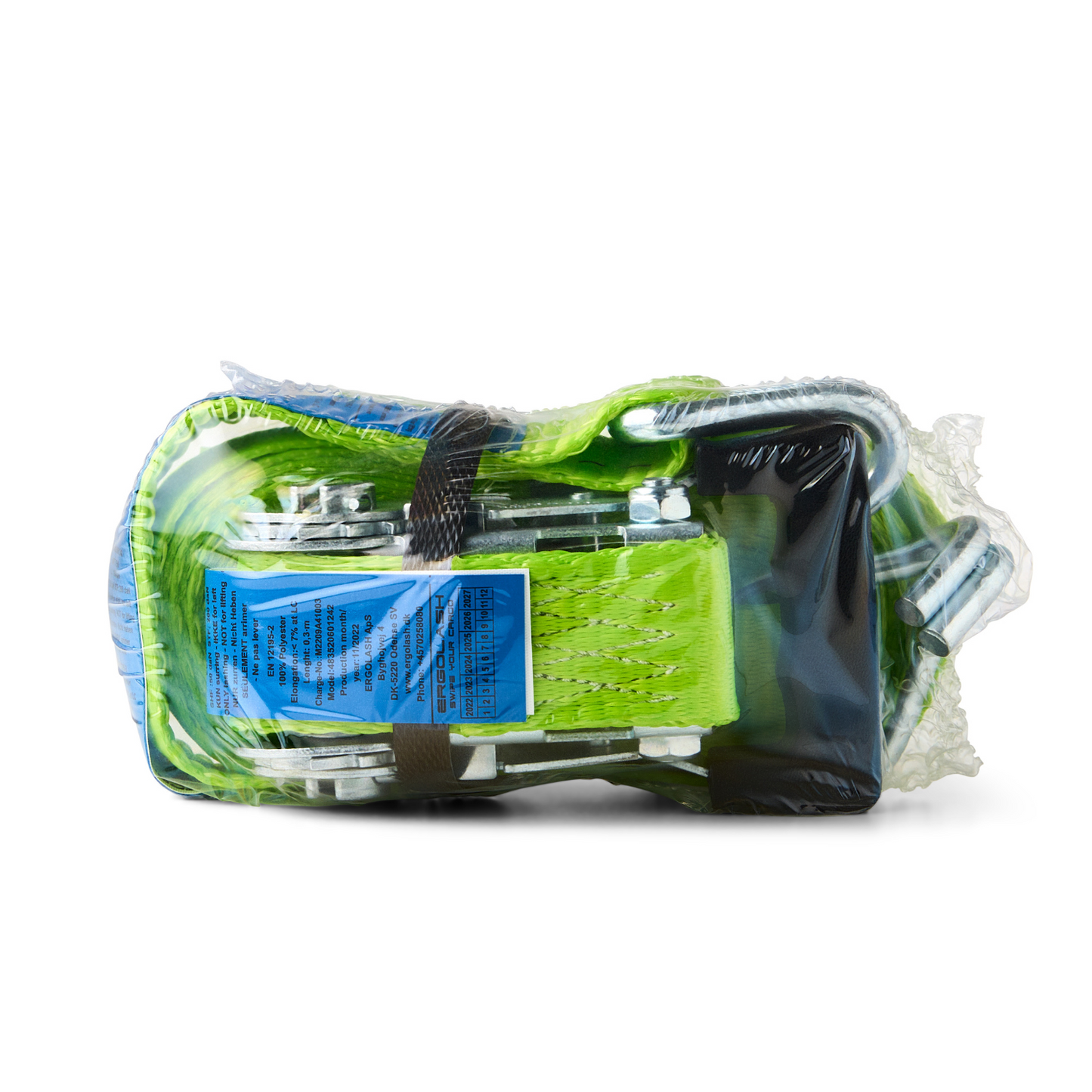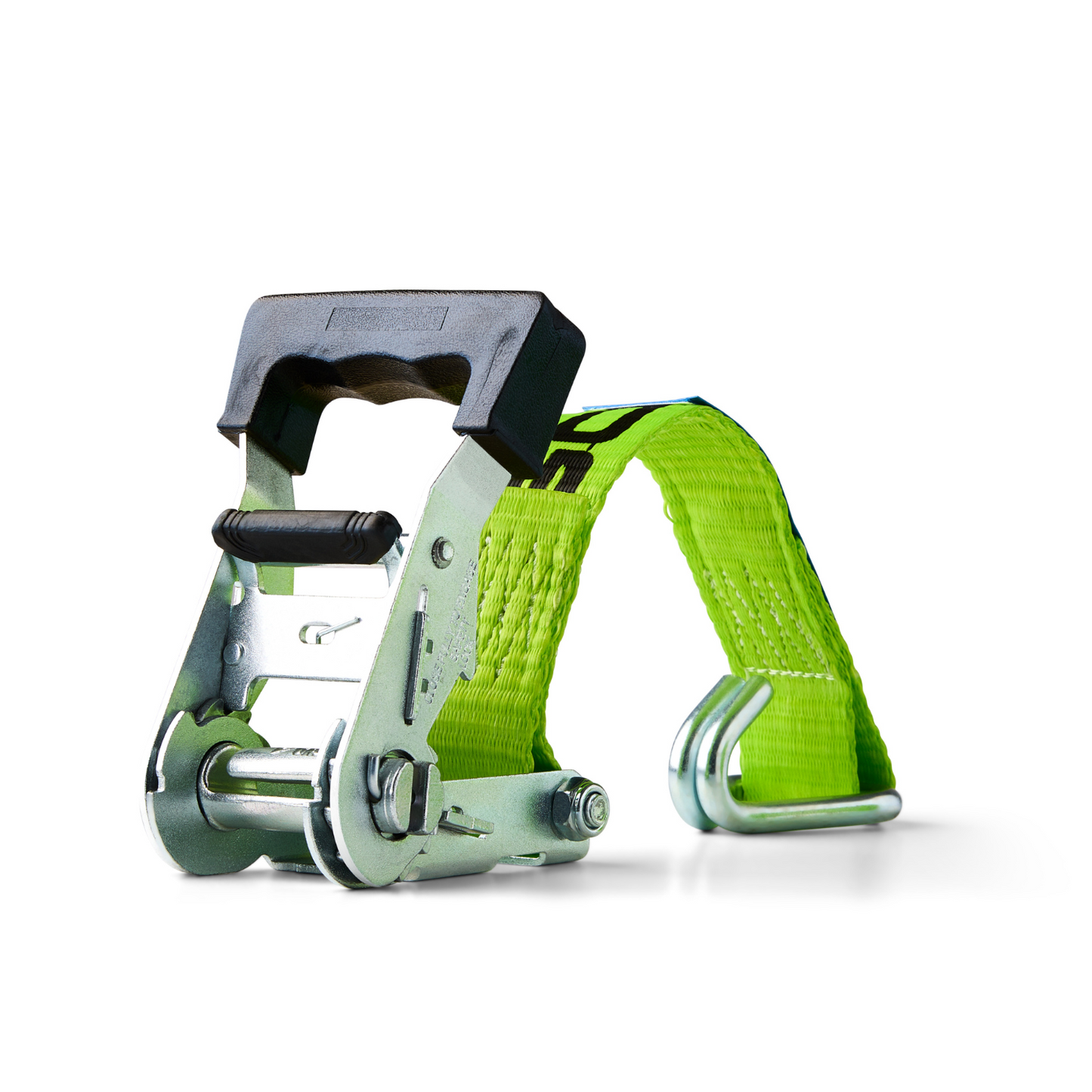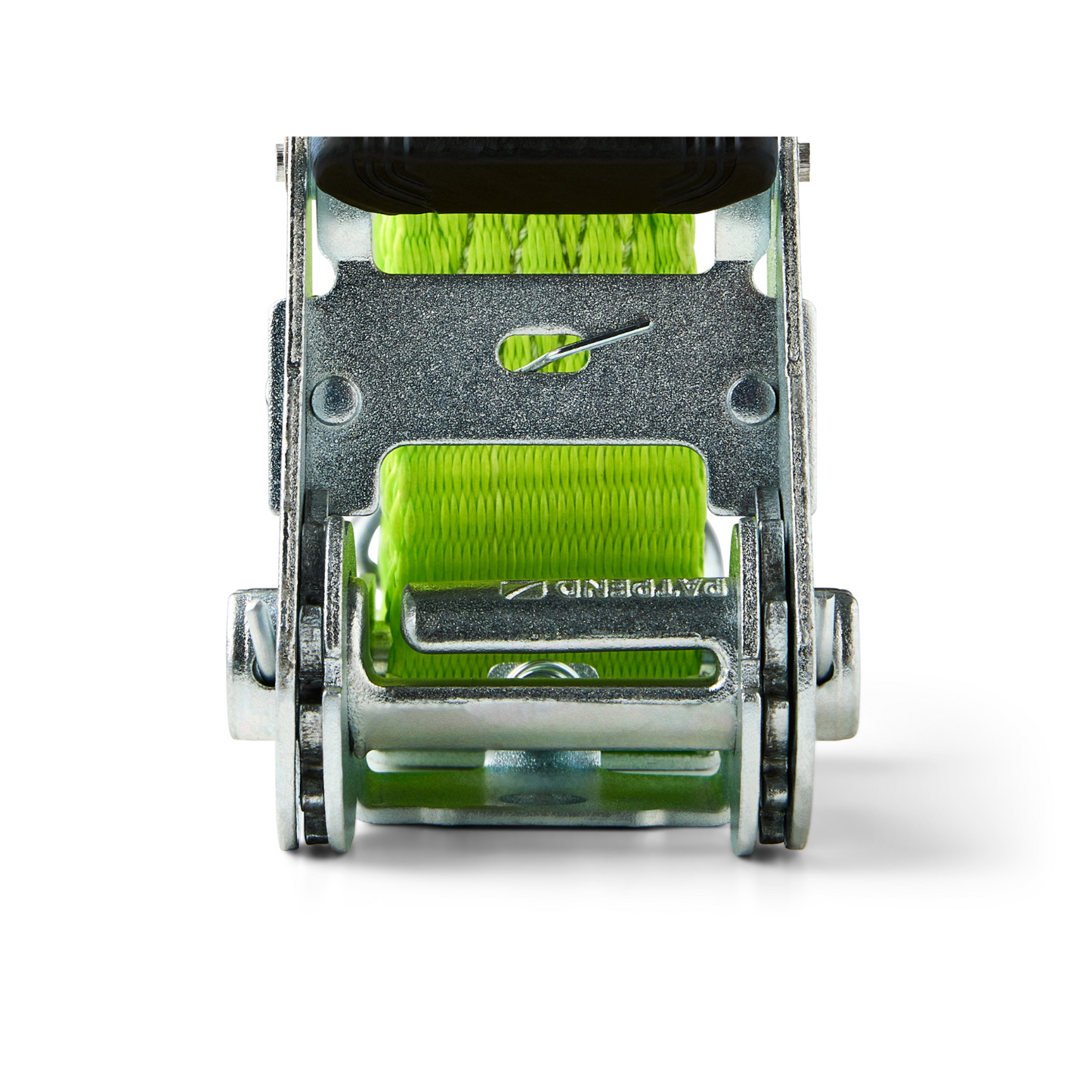 Become Part of the ERGOLASH Family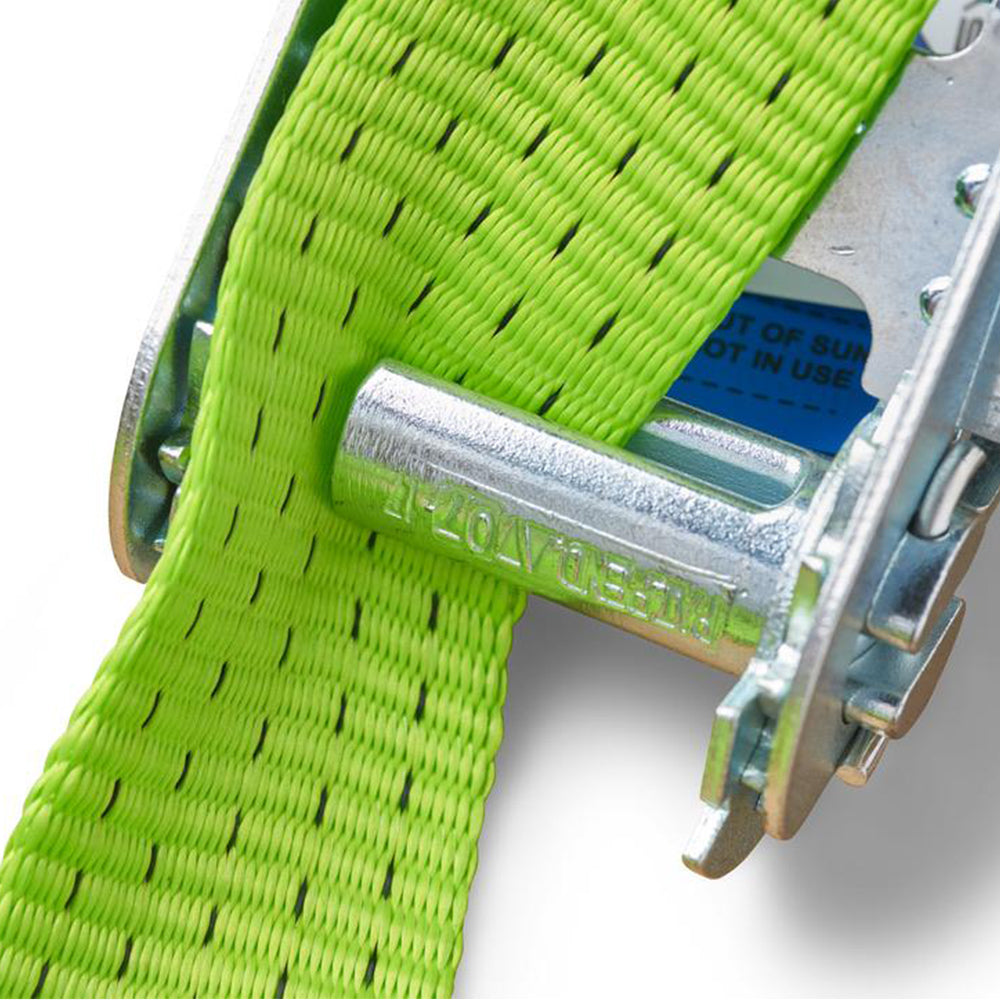 The New Way of Lashing; 35mm, 2t
The ERGOLASH lashing strap ensures faster load securing. You no longer have to pull the entire strap through the ratchet. All you need to do is simply slide it sideways into the open ratchet (a feature that can only be found in ERGOLASH lashing straps).

With MATTY, you now have the opportunity to achieve all this in a "mid-size" as the belt width of MATTY is 35 mm and with a Loading Capacity (LC) of 2 tons.

Perfect for medium-heavy tasks, and therefore the perfect lashing strap for the craftsman - or anyone who may need a slightly larger and stronger lashing strap. It is of course also very useful for the everyday handyman at home!
Specifications
| | |
| --- | --- |
| Norm | DS / EN 12195-2 |
| Load Capacity (LC), MATTY | 2.000 daN |
| Material, webbing | 100 % polyester |
| Restriktions | Only lashing, Not for lifting |
| Standard Tension Force (STF) | 200daN |
| Standard Hand Force (SHF) | 50 daN |
| Length, webbing | 6 meter |
| Width, webbing | 35 mm |
Catalogue