Bulk Orders
If you are looking for a larger quantity of lashing straps from Ergolash. Maybe to upgrade your entire fleet's equipment with lashing straps? Then contact Ergolash for new and faster lashing straps. 
If you are looking for a larger quantity of Ergolash please contact us at +45 70 25 80 80 or by mail and let us talk about your needs.  
To purchase a bulk order, we need information about you and your company. Contact us today and let us find a solution for your lashing need. 
Lashing straps with your logo? 
Ergolash also offer lashing straps specialized for your business, with your own logo and/or name on the straps.  
To purchase straps with your logo/name on the straps, you must order a minimum of 500 PRO E100 (5t, 50mm wide).  
Note: this type of order typically takes longer to deliver, as it is considered a special order.  
Please contact us for more information about lashing straps with your own print.  
ERGOLASH® for your fleet
Want to upgrade the fleet lashings?
We can offer bulk order discounts for larger orders. Make contact today and lets talk about your needs.
A good investment
ERGOLASH® has phenomenal benefits compared to low-cost and conventional lashing straps.
35% faster

Save time when loading and un-loading the goods. Avoid stressful load-securement and have time for proper securement and inspection.

35% time-savings

Saving time on load-securement means more time for customer relations, new customers and meaningful breaks for body and mind of the driver.

Long-lasting

As you don't have to push the webbing through the small shaft-opening, the strap-ends will not become frayed and thus lasts longer than low-cost lashings.

Cleaner lashings

Everybody have tried to smear a black lump of grease all over your new straps, when you pull it through the ratchet.

This does not happen with ERGOLASH® (sideways insert)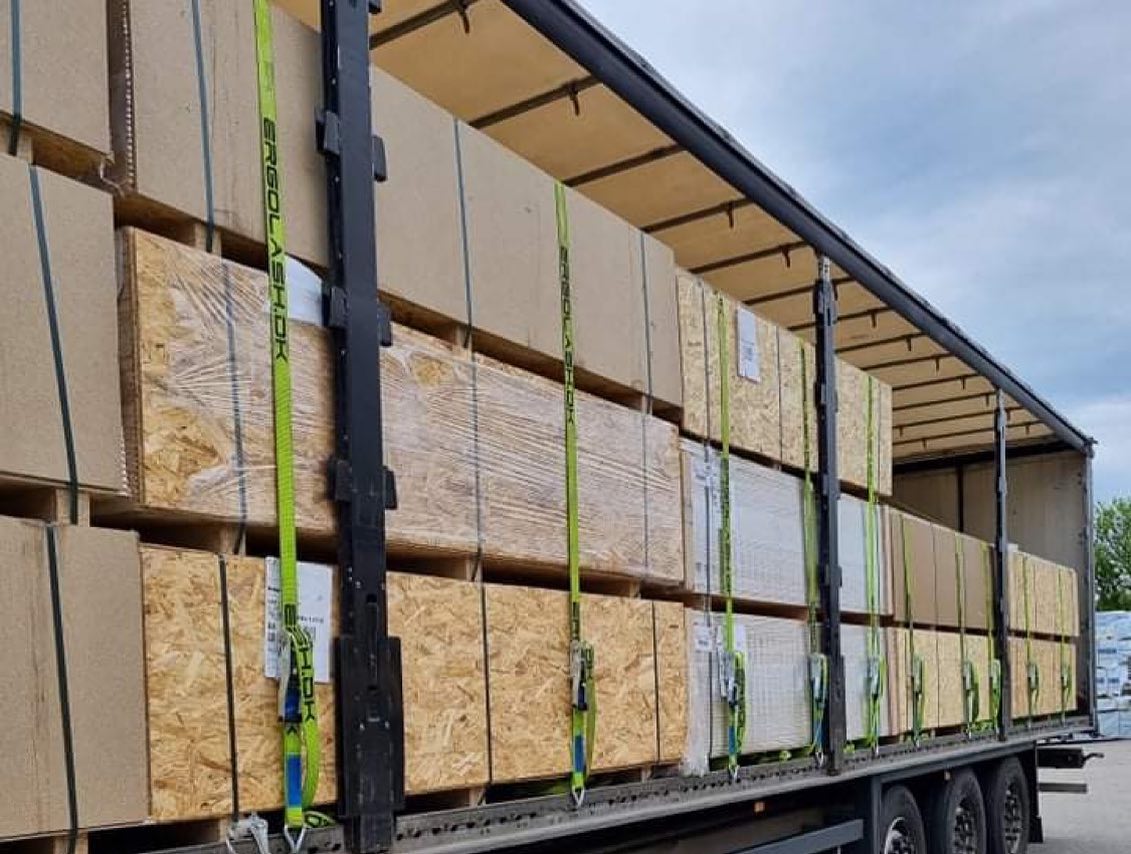 Calculate your savings
We know price vs time-savings can be intangible, so we made it easy with our special calculator that include working hrs, salary, fixed cost of truck, qty of lashings and qty of trucks.
What you get is your total yearly cost reduction by using ERGOLASH®
Calculator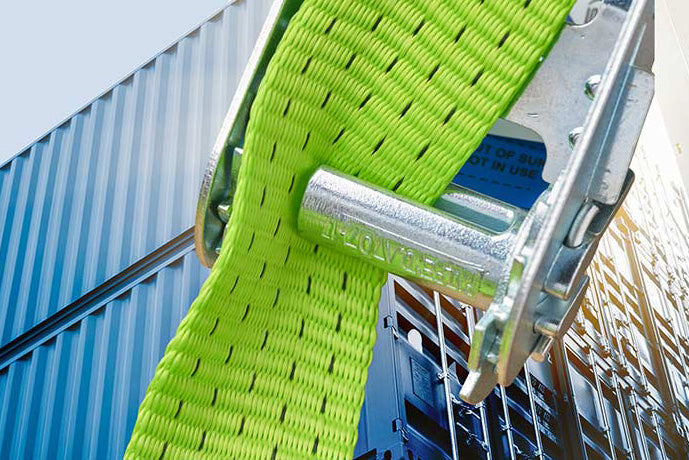 Complies with Applicable Standards
ERGOLASH® complies with all applicable standards and norms (EN 12195-2) and is moreover TÜV proved and certified.
"Should you be interested in making a qoute or have just generel questions? Don't hesitate to make contact and lets have a chat." - Jesper Skalshøi, CEO
Frequently Asked Questions
Is ERGOLASH® 50mm an "ergonomic" ratchet?

No. All our ratchets have traditional tension mechanism, where you tension the lashing by pushing the ratchet handle upwards.

Can you buy the Ratchet only?

Yes you can! We sell ERGOLASH® 50mm in Complete Sets and in Separate as the ratchet or lashing strap only.

Can I use my own lashing straps with ERGOLASH® 50mm ratchet?

Yes you can. If you want you can buy only the ratchet. However, we recommend the lashing strap and ratchet are bought together for tear/wear issues and legislation concerning load-secure gear.

Can I get a discount as professional?

Yes. We offer Bulk Order discounts. Get in touch with us today and lets talk about your needs.

How much is SHF and STF for ERGOLASH®?

Please advise the Specifications Tab for the given product you seek more info about.

Do you offer discount or free samples for schools/education institutions?
Customer Success Stories
We've helped these companies to a better work environment and a stronger bottom line.
Upgrade to ERGOLASH® today
Contact CEO Jesper Skalshøi today and hear more about what price we can offer your business needs.